Shipping Info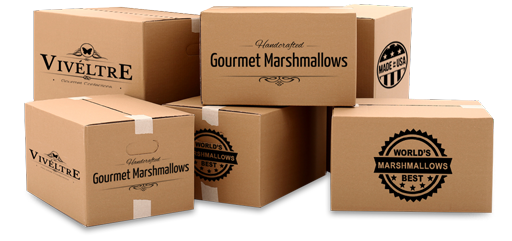 Our safe and secure website offers an easy and efficient online shopping experience. Whether you're sending gifts or treating yourself to some of the world's best gourmet marshmallows, your little treasures will arrive at your door safe and sound. Please familiarize yourself with our shipping rates and policies before you order.
*PLEASE NOTE: Our marshmallows are perishable and do not contain preservatives. They WILL melt if left in your mailbox or outside (especially during the summer months). Please make sure someone is available to accept the delivery of your package as we are NOT responsible for melted marshmallows. Products cannot be returned/refunded.
Marshmallows: Orders containing marshmallows in half or full dozen ONLY enjoy FREE Shipping on orders over $60.
Sorry we do not ship Gourmet Marshmallows worldwide at this time! We recommend Molly And Mia – Gourmet Marshmallows and Cupcakes In A Jar for all your international shipping needs.